COMPLIANCE SERVICES
Morgan Consulting Services, LLC is a recognized leader in the field of Federal compliance with EEO/AA regulations. Affirmative Action Programs (AAPs) are developed with the express intent of being fully compliant in compliance reviews conducted by the OFCCP.
Our continued success rate: 100%.
Consulting &
Implementation
Maintaining relevance in business often involves modifying or implementing new strategic HR solutions. Morgan Consulting Services, LLC has the expertise and the creative mindset to provide the right strategies for improving HRIS and applicant tracking methods.
Affirmative Action
Assessments
Maintaining the integrity of information and data is imperative. Our experts assess your data for accuracy, provide feedback and offer effective solutions. MCS provides guidance in assessing affirmative action obligations such as;
* The effectiveness of outreach and recruitment updating policies
* ensuring accessibility for the disabled
* website compliance, and
all technical obligations.
What does all of this mean for you ?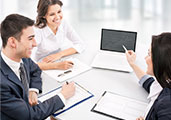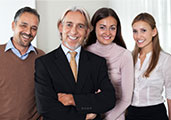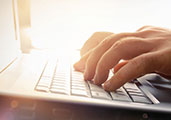 Effective Operating Principles
Staying compliant means;
Annual AAP Developement
Ongoing AAP Implemention
Ongoing Monitoring
Annual EEO-1 Report Filing
Annual VETS 4212 Filing
Consultation is free... give us a call.
Come pick our brains.
* Increased probability of being fully
compliant
* reduced risk of potetial liability
* Time & Money saved by not having
to defend compliance
* Decreased scrutiny of your
personnel practices and procedures
* No Disruption of your workforce for
extended periods of time
Our mission and business philosophy is simple. We listen and take note of your needs, define our role, and visualize the solutions. This process allows us to implement flexible and effective processes and conquer ever-evolving challenges in understanding OFCCP policies and how they relate to your compliance.
Staying ahead of the curve is the key to success in today's business world. We focus on these constanly changing regulations and policy determinations as that is what keeps us current and your company compliant.